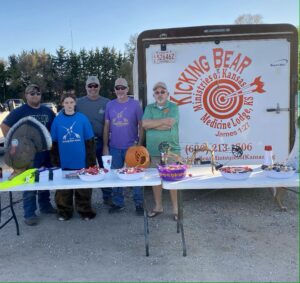 Kicking Bear Kansas was able to participate in the Trunk or Treat held at our local Assembly Of God church, which is one of our local churches that helps put on our camp.  We were able to pass out, not only candy, but some fun scripture based activity books and over 100 New Testament bibles!!  It was a fun night of showing God's love to hundreds of kids, on a night that can surely use some of God's shining light.   We would like to send a big thank you to pastor Rodney and his wife Kandace for letting us be a part of a great event they started many years ago!!
These community partnerships between local churches and Kicking Bear chapters is all part of our ministry vision for next year!  So cool what God is doing through these loving relationships.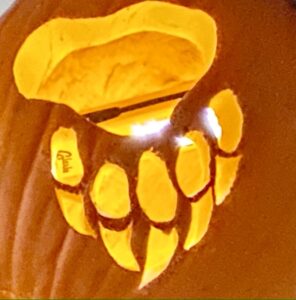 1 John 1:6-7 

If we say that we have fellowship with him, and walk in darkness, we lie, and do not the truth: 

but if we walk in the light, as he is in the light, we have fellowship one with another, and the blood of Jesus Christ his Son cleanseth us from all sin.