Kicking Bear Bowfishing Event 2023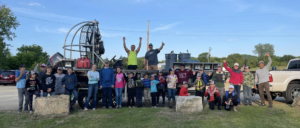 We are so excited to be offering this amazing opportunity to bowfish this year!  Very thankful for Austin Siewert from the Siewert Group for hosting this event.  Also thankful for Wisconsin Bowfishing Association, AMS Bowfishing and all the volunteers and boat owners for their "yes" too!  All participants must preregister and anyone accompanying them too.  We do have limited space so if we fill up, we will put people on a standby list.  If plans change and you have registered and are unable to attend please let us know so we can fill the spots.
Register here: Registration is full, however there may be last minute spots opening up.  Email Kevin at kevin.bonnar@kickingbear.org to get on the standby list!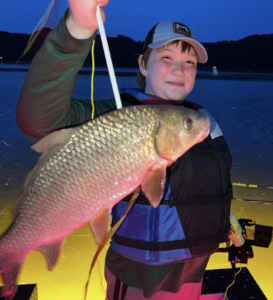 Details:
June 24th, 2023—7-11:45pm
Meet at the Stoddard Boat Launch off Forest Lane.  (GPS-Stoddard Boat Ramp, Stoddard, WI 54658)
Participants must be accompanied by an adult family member or mentor.  Age range for event is 7-18, please reach out with questions if you have kiddos younger or older.  We love to help, so if there are any barriers to a child participating please reach out to Kevin at kevin.bonnar@kickingbear.org
Bring bug spray, light jacket or rain gear, headlamp, lifevests–if you don't have any supplies just let us know and we will provide! We will have snacks/food, water and all other equipment needed for bowfishing!